Today, I just want to write a simple post about five things I am thankful for. I have seen many quotes recently about how when we focus on our blessings, even more seem to come to our minds. We become happier. We become satisfied with our lives. I can honestly say that that is one of the things I have focused on better this year. Now I have my moments of "poor me" for sure. But overall, I have been happier this year. And because I have changed my focus, I could see more good around me.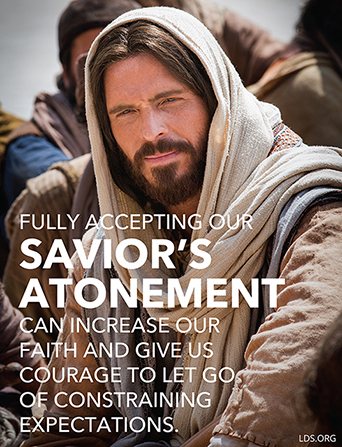 First on my list, is of course my Savior, Jesus Christ. For without Him, I can't change and become a better person. Changing can be hard. But it is SO MUCH easier when we allow the Savior to help us. If you aren't familiar with the church I belong to, The Church of Jesus Christ of Latter-day Saints, you can learn more about it here https://www.lds.org/?lang=eng . In my church, we are taught of the atonement of Christ. We are also taught of the enabling power of the atonement. When we seek for Christ's help in changing, we are enabled- given more strength, to be successful. I have tested this promise and found it to be true. I also know that I have a VERY long way to go to be the person I know I can be. But I am on the path. And so I am thankful for all of you who are patient with me as I learn.
Second, I am thankful for my husband, Mark. He is so incredibly patient with me! I honestly don't know how he can overlook my flaws so well. He is also funny. I am naturally too serious about silly tasks around the house that need to be done, that I sometimes forget that I need to laugh and take a step back. So he helps me with pictures like this one occasionally.
Third, I am thankful for my children. If you have followed me for a little while, you know that it took 16 times being pregnant to get my 6 kids. I am truly thankful that it was God's will that I have a few successes mixed in with the sorrow of failures. They each are so unique and teach me how to find joy in the simple things this life can bring. They also teach me I know nothing. Which is sometimes good too. Being a parent is challenging AND rewarding just like so many other things in life.
Fourth, I am thankful for friends-the ones that I see all the time, the ones I only see through social media updates, and the new friends I am making every day in person or via IG or FB. Friends make life wonderful! I am thankful for your listening ears, your encouragement, and your faith. You give me strength each day.

And Lastly, I am thankful for food, shelter, and income. When my husband was out of work for 8 months right after we had our 6th child, I really appreciated that we had a home still. That we had food. That people gave us food. That our church gave us food. As a mother, I have always had a tender spot for that story in the Bible when Elijah helps the widow woman who had just enough food for that last meal, then there was no more. Elijah asked her to feed him first and that her family would be blessed. And what a tremendous blessing followed. Her barrel of meal never ran out. I couldn't imagine telling me kids we have no food for dinner, just go to bed. I know that there are mothers out there who do have to say that. And I pray that the little bit we all do and give with reach those mothers more frequently.

I hope that as we prepare to start thinking of new goals for next year, that the thought of daily thanksgiving makes it to the top our our lists. Thankful=Happy.
Life is Good. Share the Good.